100% Palm Oil Free
~
Handmade in Australia
~
Family Owned & Operated
~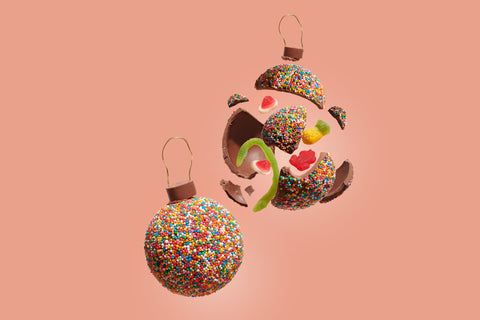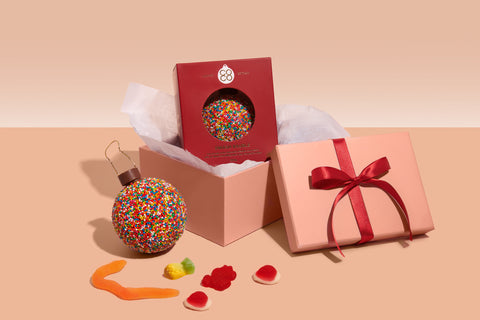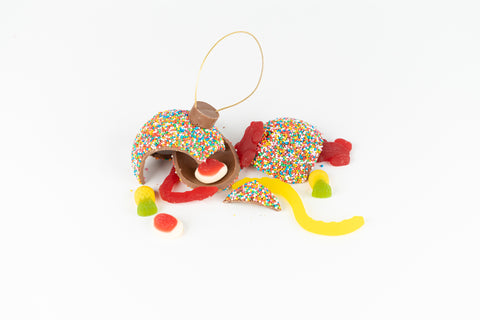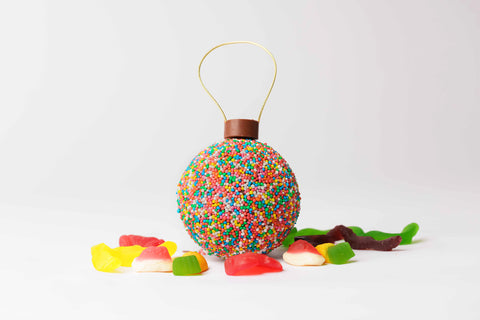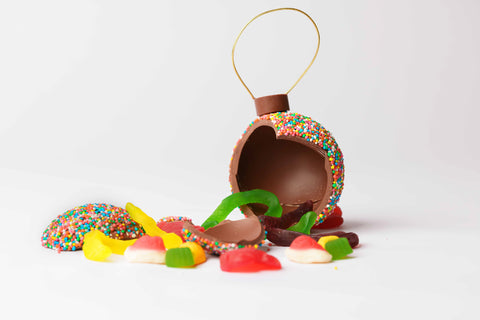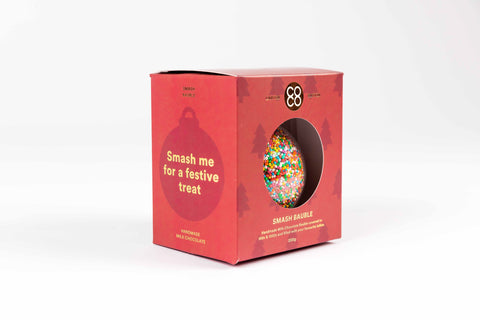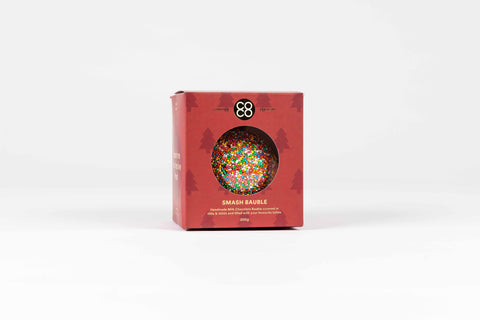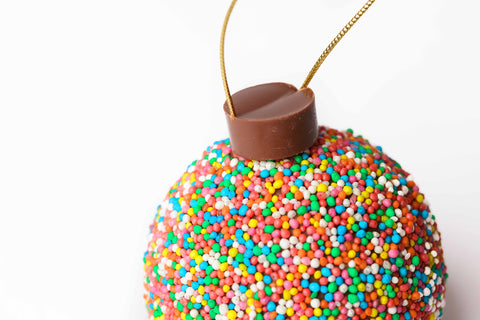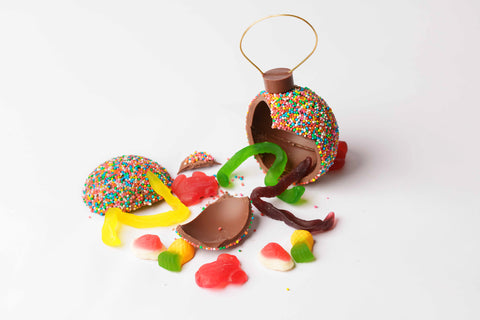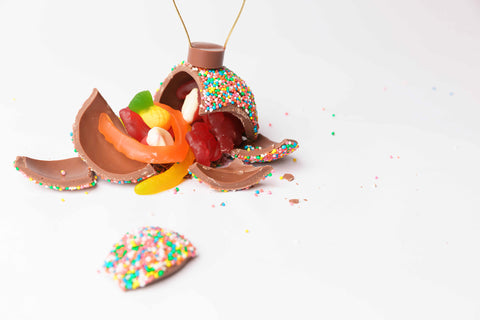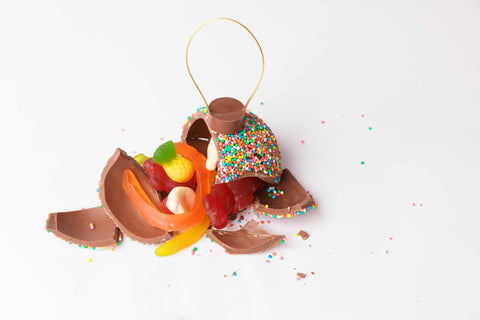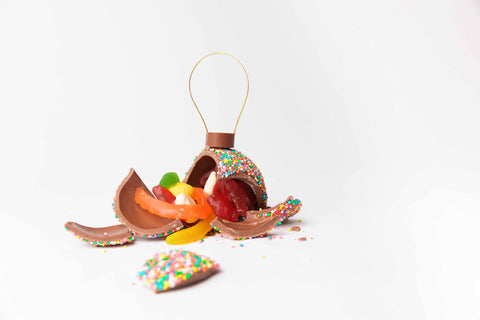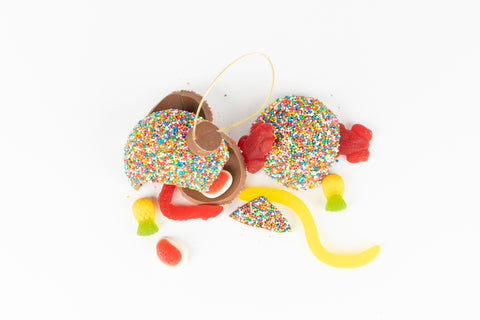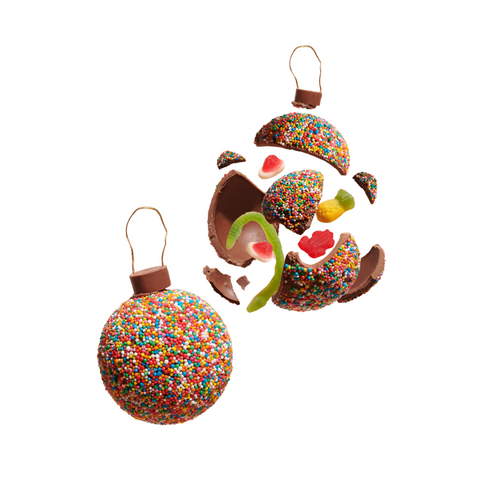 Smash Bauble
Show more
Our famous Smash Bauble is back for another year of Christmas festivities! It will no doubt be the hero at the Christmas parties this year! It makes for the best gift for the kids, teachers, Secret Santa, or for that special someone. Share the love and have it as a table setting for Christmas lunch.
But it's so much more than a Chocolate Bauble! After smashing it open there's no doubt their face will light up when they find their favourite lollies inside - Snakes, Red Frogs, Pineapples and Strawberries & Cream. A chocolate gift that is also an experience!
Made with Callebaut 33.6% Milk Couverture
This product weighs approximately 200g.
Not intended or recommended to be used as a tree ornament. Must be kept in a cool dry place away from direct heat and sunlight.
Note: Lollies inside the Smash Bauble will be loose and NOT in a plastic bag.
2023 Christmas Collection
Get Your Xmas Order In!
Making you smile, one bite at a time.
We don't just make chocolate, we create moments. A journey from one emotion to another. The chance to put a smile on your face.
Because the world's a better place when we're smiling.
Unlock free shipping on orders of $100+!